TRUE CLIENT STORIES - downsizers
by
Libby and Mark Broady for the Suburban
on
Wednesday, January 17, 2018
Part 2 of a four-part series
Libby Broady has lived and worked in the West Island for the past thirty years, and over that time, has seen the community change and evolve as well. Like in many famililies, kids have grown up, left home, and aging parents are now living in the bigger family home on their own.In some cases, a spouse is lost along the way… leaving one person alone to look after a big house.
Libby currently finds herself in this same situation, and therefore fully understands the challenges and fears that others are facing.
For many seniors, the thought of downsizing to a smaller home is daunting, even though they realize it's a bridge they'll have to cross sooner or later.
In our experience, we've learned that making the move SOONER is much easier than waiting until LATER. People often fail to appreciate how, as one gets older, it becomes harder to move.
We'd like to share a few personal stories from some of the clients who we have helped through this process. One couple, in particular, faced some specific challenges, with the wife having major health and mobility issues and ending up in the hospital, while the husband was beginning to show early signs of dementia. They also had very few immediate family members around to help. On top of this, the fact that they had a pet dog meant that they would not be accepted into a senior's residence.
In their case, we had to not only help them prepare for the sale of their home, but find creative ways to manage the signing of contracts and trying to meet their very specific needs for a new place to live.
Luckily, one of our trusted notaries, Me. Catherine Fournier, was willing to make house calls! This was an example of our extended sphere of professionals going above and beyond to help their clients.Contracts were signed at the living room table and at the hospital.
We provided them with help in getting their home ready for showing, and Mark even sent his kids over to weed the front garden!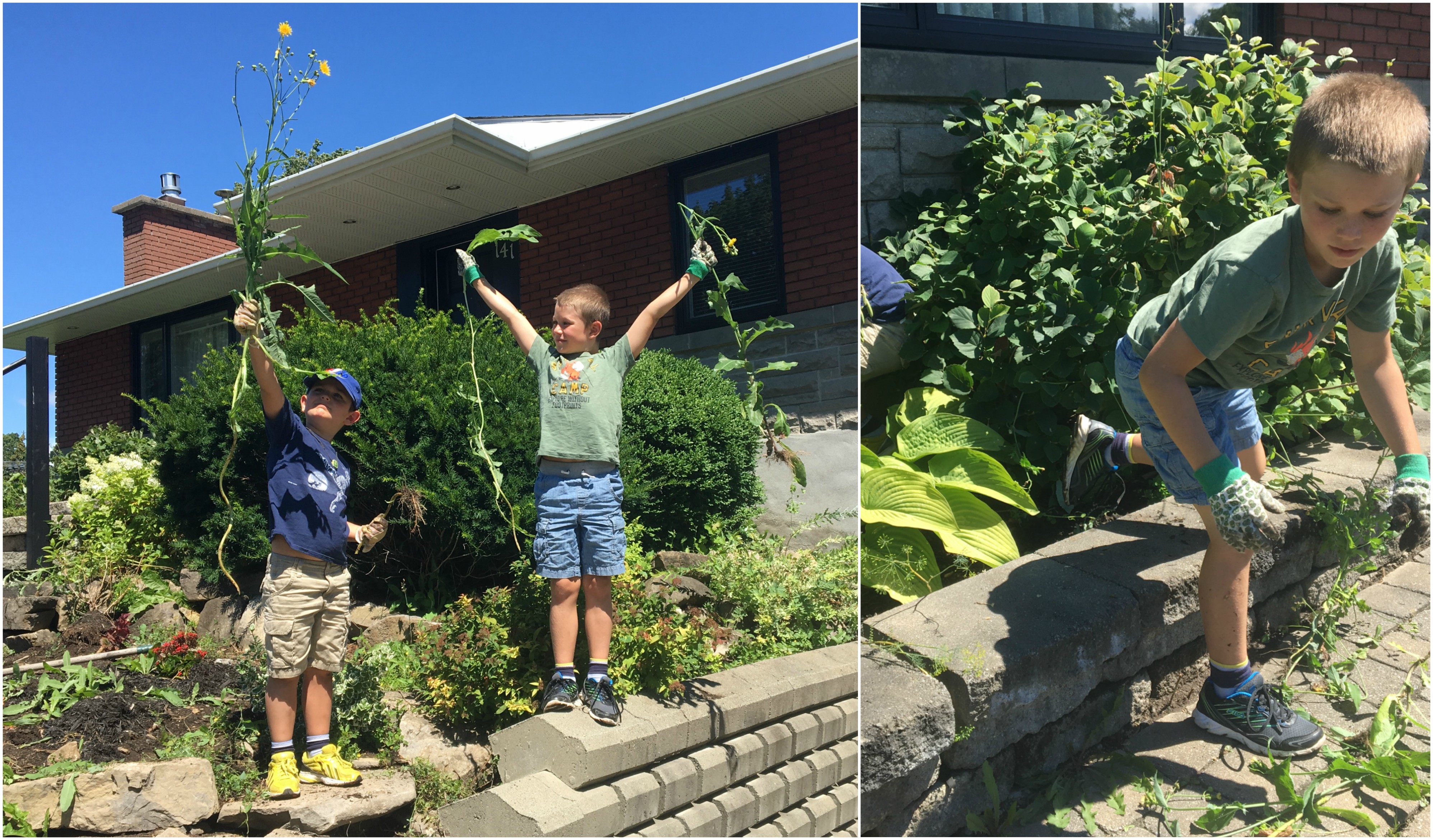 We have helped many other seniors figure out what to do with all the belongings they've accumulated over the years. Fortunately, we have several service partners who can help pick up and take away excess furniture, spruce up the garden, add a fresh coat of paint, and make any other necessary repairs before putting their home on the market.
If you are considering downsizing, we would be glad to answer any questions you may have, so that you can make the decision that is right for you and your family. Libby truly enjoys working with other seniors and helping them through this transition. She shares an affinity for what many are going through, and has the resources of her team and her many years of experience behind her.
Did you know that these charitable organizations will pick up your surplus items for free, or for a small fee?